Introducing a new puppy or kitten into your home can be both exciting and trying. At Volunteer Veterinary Hospital, we want to help you and your new addition start off on the right paw. We recommend scheduling your first visit with one of our veterinarians between 6 and 8 weeks of age, or when your puppy or kitten first joins your family. Generally speaking, a pet is considered a puppy or kitten for the first year of its life. Their first year is a time of rapid growth and many changes.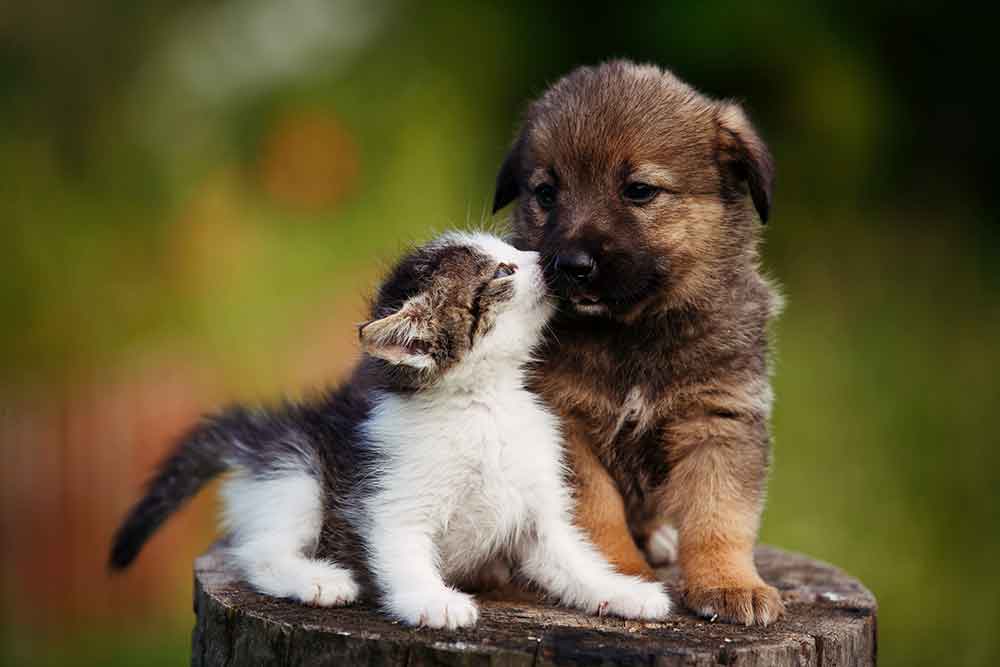 What you can expect with your visits
A comprehensive physical examination
Testing for intestinal parasites and de-worming
Testing kittens for FeLV/FIV
First vaccinations and the development of a vaccination protocol
Heartworm prevention
Flea and tick prevention
Nutritional counseling
Training discussion—leash training, house training, obedience, puppy training
Microchipping discussion
Discussion of breed-specific topics
Answers to any questions you may have regarding your puppy or kitten
At Volunteer Veterinary Hospital, we recommend wellness exams, booster vaccinations, and de-worming every 3 weeks until your puppy or kitten is approximately 16 weeks of age. These visits give us the opportunity to get to know you and your pet, as well as check for any developing medical or behavioral conditions. These visits also allow you, as the pet owner, to become familiar with Volunteer Veterinary Hospital and all of the services we provide. We look forward to providing the highest quality veterinary care for you and your pet for years to come.
Spay & Neuter
At 5 months of age, your puppy or kitten is ready to be spayed or neutered. Unless you have aspirations of breeding your pet, we highly recommend this surgical procedure. It helps to prevent unwanted pregnancies, aggression, marking, and it can extend the quality and length of your pet's life. If you are considering breeding your pet, let us know. We can provide any information and advice you may need.
Microchipping
An identification microchip can be implanted at anytime after your puppy or kitten's first few weeks, but the spay or neuter operations present the perfect opportunity to perform two procedures at the same time. Your puppy or kitten's initial checkup is a GREAT time to discuss microchipping and its many benefits.
For more information about puppy and kitten care at Volunteer Veterinary Hospital, or to make an appointment for your pet's wellness exam, we invite you to contact us today.