The Key to a Healthy Smile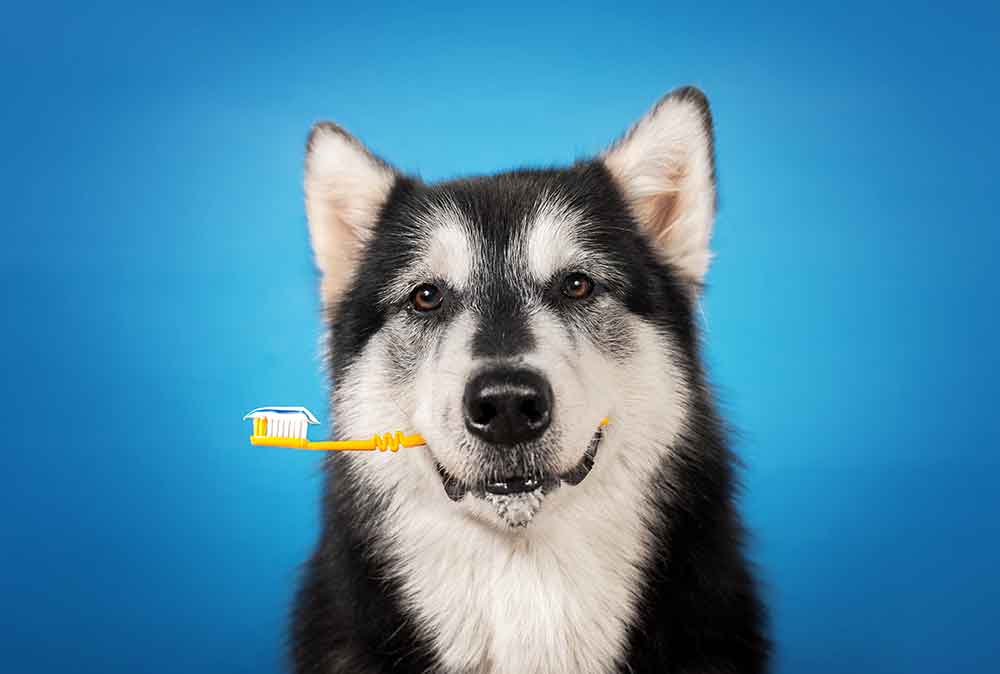 At Volunteer Veterinary Hospital, we have an excellent pet dental care program that begins with our dedication to educate and inform our clients. Like everything else with a pet, your dog or cat's dental health begins with you.
Why is pet dental care important?
Your pet's dental health directly affects his or her general health, especially as your pet ages. Poor dental hygiene leads to some pretty awful symptoms. Initially, it's bad breath and discoloration of the teeth, but when left unchecked it can turn into periodontal disease. At that point, gums become red and swollen and may even begin to bleed.
If left untreated, periodontal disease will cause bone loss. Teeth begin to loosen and will eventually fall out. Not only does this affect your pet's ability to eat, but it also creates a breeding ground for infection. Through the blood stream, the infection will have a direct path to major organs such as the liver, kidneys, and heart.
How do we protect our pet's dental health?
Optimal dental health for your pet begins at home. The following are some practical tips for keeping your pet's perfect smile:
Serve your pet dry food exclusively
Brush teeth regularly
Serve certified dental treats
Use dental water additives
Don't skip your pet's yearly wellness exam
At Volunteer Veterinary Hospital, every checkup includes an examination of your pet's teeth. Recommendations are then made regarding the need, if any, for professional cleaning. While yearly cleaning is somewhat the standard, it's not always necessary.
What can I expect when my pet undergoes a dental procedure?
It's important to know that whether your pet is getting a teeth cleaning or a bigger dental procedure such as an extraction or oral surgery is performed, he or she will undergo anesthesia. This means NO FOOD THE NIGHT BEFORE and you must prevent access to water on the morning of the procedure.
Whenever your pet undergoes anesthesia, we recommend pre-anesthetic blood analysis. This is when our in-house advanced lab comes in handy, as it allows us to test your pet the morning of the procedure, as opposed to the day before.
A routine dental cleaning includes sedating the pet, a thorough oral exam, and scaling and polishing of the teeth. Digital dental radiographs are routinely performed and extractions will be performed when necessary.
It's also important to know that for every procedure, your pet's vital signs will be continually checked via our state-of-the-art monitoring equipment, as well as one of our veterinary assistants.
Depending on the procedure performed, we may send your pet home with antibiotics, anti-inflammatory, and/or pain medications. Our in-house pharmacy is stocked with all types of medication, so there is no need for an additional errand on your part. We'll also make sure you know exactly how to care for your pet once he or she is home.
For more information about pet dental care at Volunteer Veterinary Hospital, or to make an appointment for your pet, contact us today. A member of our staff will be glad to answer any of your questions.