Benefits of an Advanced Lab for Pet Diagnostics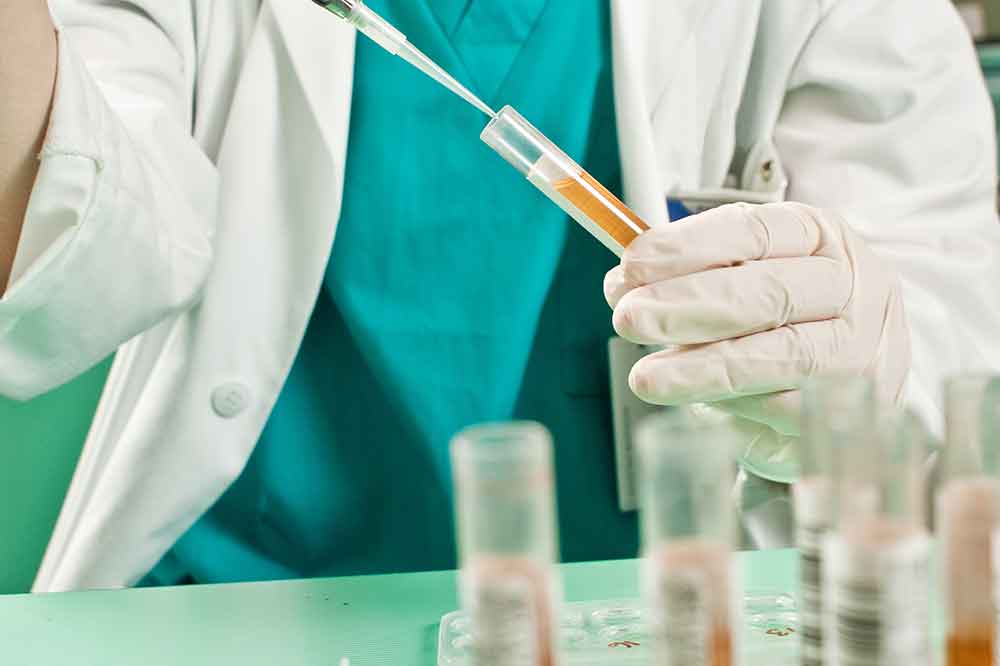 When it comes to blood work, urinalysis, or testing for various illnesses, there is nothing more convenient and efficient than a veterinary hospital with an on-site lab. Add to that a modern facility, featuring the latest in veterinary diagnostic technology, and what you have is a neighborhood hospital unlike any in the South Knoxville area.
Our Veterinary Lab
Since 1996, Volunteer Veterinary Hospital has strived to stay current with technology. One aspect of this diligence is our capability to provide advanced veterinary diagnostics. Our hospital features the latest in IDEXX veterinary diagnostic equipment, including:
IDEXX VetLab Station

A laboratory information management system that integrates the results from the individual analyzers into a comprehensive report that is stored in the patient's electronic medical record.

ProCyte DX

A hematology analyzer that utilizes Laser Flow cytometry, optical fluorescence, and Laminar Flow Impedance to give accuracy, speed, and precision to complete blood counts.

Catalyst DX

A chemistry analyzer that examines liver, kidney, and pancreas function, as well as glucose, proteins, and electrolytes. The Catalyst DX analyzer offers the flexibility to customize testing based on your pet's needs.

SNAPshot DX

An analyzer that uses proven SNAP ELIZA technology and advanced optical system. This system is used to evaluate:

Canine heartworm testing
Ehrlichia, anaplasma, and Lyme disease screening (tick-borne diseases)
Viral testing (parvovirus, feline leukemia virus, feline immunodeficiency virus)
Thyroid testing (T4)
Pancreatic lipase (canine and feline)
Giardia
Cortisol levels

IDEXX Urinary Analyzer

This urinary analyzer gives accurate and consistent urinary test results within minutes.

IDEXX Sedivue Dx

The Sedivue Analyzer uses facial recognition software to identify urinary crystals, casts, epithelial and transition cells, as well as red blood cells and white blood cells.
Our modern diagnostic machines benefit every pet that walks through our doors. They are especially beneficial for the pre-surgical patient, as their speed and efficiency allow testing to be done on the same day the surgery is scheduled.
Pet owners also benefit from our advanced lab. This is due to the integration between our diagnostic machines and office software. Pet owners can view their pet's lab results through the pet portal, Petly, via their smartphone, tablet, or computer.
Other lab tests include, but not limited to:
Fecal examinations (evaluating for roundworms, hookworms, whipworms, and tapeworms)
Skin scrapes
Ear cytology
Antifreeze testing (ethylene glycol)
Reference lab testing:
Histopathology (biopsies)
Mass/tumor cytology (fine needle aspirate)
Fungal cultures
Bacterial cultures and sensitivities
Urine cultures
Progesterone testing
Allergy testing
Diagnostic tests not only help veterinarians to identify diseases quickly, but they also enable treatment to be initiated sooner, preventing more serious illnesses. For more information about the benefits of our advanced lab, or to make an appointment for your pet, we invite you to contact us today. A friendly member of our staff will be glad to answer any of your questions.