If your pet requires surgery, it is important they are not only placed in capable hands, but also compassionate ones as well. Volunteer Veterinary Hospital is truly the best of both worlds. Since 1996, we have provided personalized treatment from our state-of-the-art facility.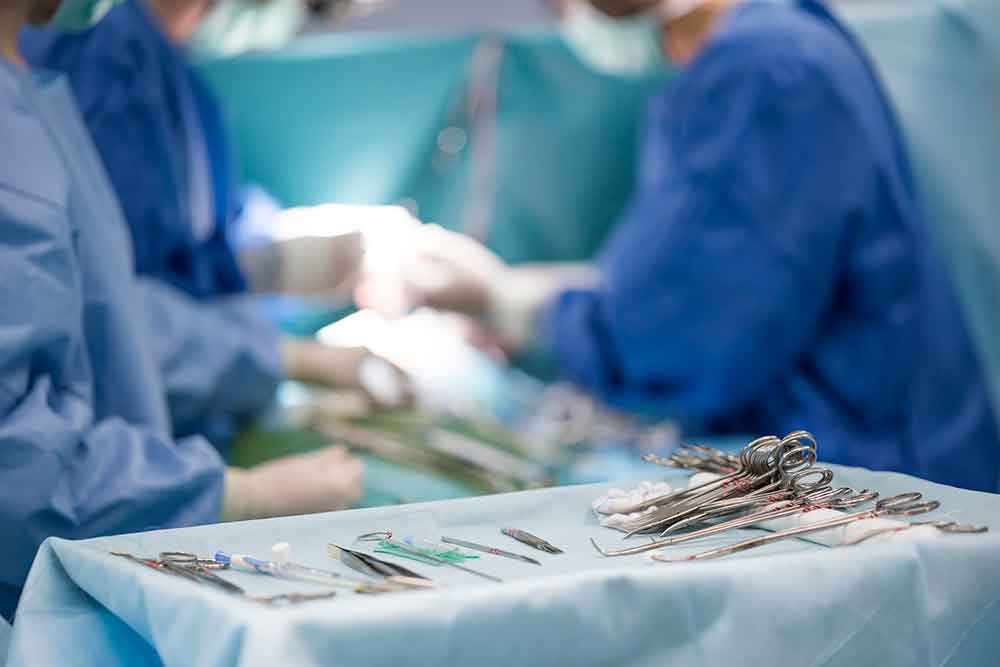 Surgical procedures will require your pet to be placed under general anesthesia. This means NO FOOD THE NIGHT BEFORE, and you'll need to prevent access to water the morning of the procedure. It is also important to know that during every procedure your pet's vital signs will be continually checked via our state-of-the-art monitoring equipment, as well as by one of our veterinary assistants.
Orthopedic Surgery
One of the more common orthopedic surgeries a veterinarian will perform is a fracture repair. At Volunteer Veterinary Hospital, we have definitely seen our share. Our veterinarians stabilize fractures using pinning, wiring, and splints. We work tirelessly to optimize your pet's full recovery from a fractured limb.
ACL Repair
Your pet's ACL, or anterior cruciate ligament, is the ligament within the knee that connects the femur (thigh bone) with the tibia (shin bone). Traumatic damage to the ACL is commonly associated with active adult pets, but elderly pets are also at risk. If your pet's ACL becomes damaged either through injury or deterioration, it is an unstable and debilitating ailment unless it is repaired.
While ACL repairs are common in terms of a pet's need for the surgery, they are far less typical when it comes to finding a neighborhood veterinary clinic that will perform one. Traditionally, ACL surgery is associated with either a larger hospital or a specialist. At Volunteer Veterinary Hospital, we perform ACL repairs frequently, and we are skilled in evaluating your pet's condition.
Soft Tissue Surgery
The reasons behind a pet's need for soft tissue surgery can vary. Some of the more common procedures we perform are:
Spay/neuter
Bladder stones
Splenectomy
Foreign body removal (from stomach and intestine)
Eye surgery
Ear surgery
Oral surgery
For more information about the procedures performed at Volunteer Veterinary Hospital, or to make an appointment for your pet, we invite you to contact us today.