The world is chock full of things our pets can get into. From human food to houseplants, the list of fascinating things your pet will want to chomp on is endless.
Most things may not be that harmful, but certain substances and items around the home can cause a pet emergency. Since we cannot rid the world of these things that are potentially poisonous, we can create greater awareness.

To observe national Poison Prevention Awareness Month, your team at Volunteer Veterinary Hospital is here with some tips on how to better protect your cherished friend.
Continue…
We're finally coming out of the extremely hot summer, and the items on your pet to-do list are about to change. Keeping your pet safe is just one of those enterprises that keeps you on track throughout the year, but it does differ from season to season.
Fall pet safety hinges upon paying extra close attention to certain seasonal threats that don't pop up on your radar during, say, June. With that in mind, we've got some top-notch tips that will keep you and your pet going strong and healthy for the rest of the year.
A Breath of Fresh Air
Now that the sweltering heat has subsided, pets collectively look forward to spending more time outside. You can definitely enjoy being together, but even if it's simply doing yard work out back, there are certain safety considerations for your pet. Continue…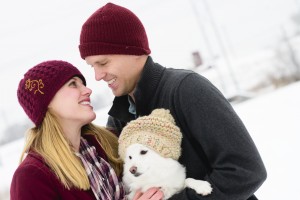 For a holiday that's all about love, Valentine's Day can also be about inadvertently exposing your pet to dangerous chemical compounds. Not at all romantic or dreamy, a pet poisoning can have dire consequences. But if you remain vigilant and invite your pet to play or snuggle (instead of check out your candy stash), the love fest can stay on schedule. Continue…