The sound is unmistakable. You are in the kitchen and look over to see your cat crouching and backing up, and then that sound! You know the one. The hacking you hear usually is followed up by saliva, vomit, and much to your dismay, a giant gob of fur. Yuck, right?

Hairballs in cats are a common problem among felines (and their owners who have to clean up the mess). But what causes these yucky balls of fur, and why are some cats more prone to them? The team at Volunteer Veterinary Hospital is here to explain.
What Is a Hairball?
Cats self-groom, which means that they ingest hair and debris on the coat. This fur normally passes through the digestive system without any problems, but over time, some hair gathers in the GI tract.

Continue…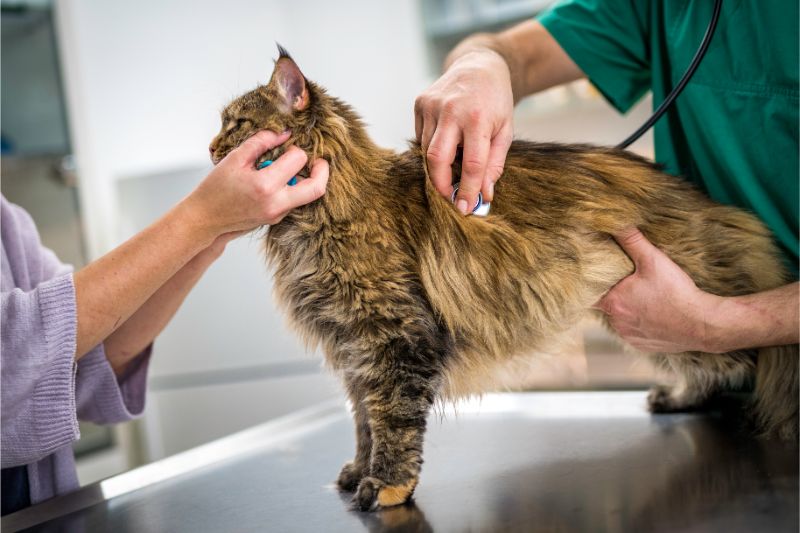 Everyone knows cats can take care of themselves. Sure, they might benefit from owner intervention occasionally but, generally speaking, they don't need any support, right?

No way!

Unfortunately, cats are wrongly perceived as highly self-reliant, but they absolutely require and deserve special care and attention every single day. While there's a lot cat owners can do on a daily basis at home, feline health depends on disease prevention, early detection, and effective treatment.
Together, a proactive approach to cat wellness can transform how these incredible pets are cared for.
Continue…
While we may not experience emotion in the same ways, there are definite indicators that felines have feelings. They are known to hiss or puff up when threatened or disgruntled, and examples of relative happiness include full body relaxation, walking with the tail up, and purring when next to (or on top of) their favorite person.
A happy cat is carefully looked after, cared and provided for, and as a result, they are absolutely healthier. Because we care deeply for every feline patient at Volunteer Veterinary Hospital, we aim to highlight the interplay between a cat's emotional and physical wellbeing.
Odd Stats
There are more pet cats than dogs, but cats are typically underrepresented at the vet. Without a doubt, it can be difficult to crate and transport a frightened or angry cat, only to make them deal with possible adversaries in the waiting room, or feel vulnerable at the hands of a stranger poking and prodding them. Continue…